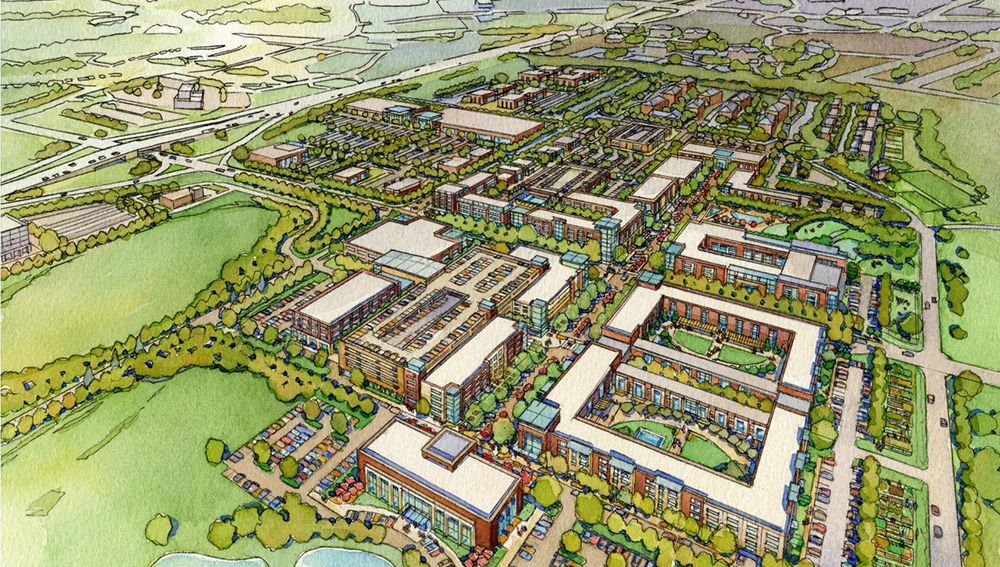 Editorial: Development projects across Omaha show the city's dynamism


The range of well-designed development projects in Omaha continues to grow. This positive trend for the city opens up economic and residential opportunity and provides needed infill downtown and in midtown. Such progress bolsters Omaha's reputation as an energetic, forward-looking community.
Here are just a few examples:
Downtown, the Capitol District has promoted residential, retail and office growth. The north downtown area is set for major development through the Millwork Commons project and the Builder's District, including the new headquarters for Kiewit Corp. Such development is of a piece with the success of Midtown Crossing.
» In midtown, Aksarben Village has proven itself a success. Notable new additions including the new HDR headquarters and the "Inner Rail" corridor of restaurants, shops and entertainment. Development is just ahead south of Center Street, with construction of 300 apartments plus a hotel.
» In west Omaha, two far-ranging projects are the 500-acre Heartwood Preserve redevelopment site near Boys Town and Avenue One at 192nd Street and West Dodge Road. Heartwood Preserve will include the new corporate headquarters for Valmont Industries and is spurring one of the nation's hottest real estate markets, The World-Herald's Cindy Gonzalez reports. The Avenue One development will complement notable nearby projects that have already materialized, such as the Lawrence Youngman Lake and park area and Methodist Women's Hospital.
Avenue One, intended to provide a western gateway to the city, is a good example of practical collaboration among the private sector and government entities, given their coordination in working out details for the planned reconfiguration of the 192nd and Dodge interchange. Omaha Planning Director Dave Fanslau describes Avenue One as "the last large mixed-use center in our jurisdiction that will probably get developed in this magnitude."
Many projects may receive incentives or other supports, but the bottom line is that any development must be fundamentally market-driven to succeed. If the demand for office space or retail stores in a particular location isn't robust, a project may well struggle and perhaps fail. Developers have an important obligation to analyze market conditions thoroughly and carry out their planning at the needed professional standard.
Economic opportunity needs to extend to all parts of the city. Initiatives such as Seventy Five North are important in identifying economic development options in north Omaha, for example. Other development needs include Crossroads Mall, the empty Civic Auditorium site and the former Union Pacific headquarters property.
Omaha, on balance, is in the midst of an impressive era of forward-looking development. These are welcome signs of a dynamic city. Omaha can maximize the benefits if government and the private sector plan soundly and strive to promote economic opportunity for all residents.