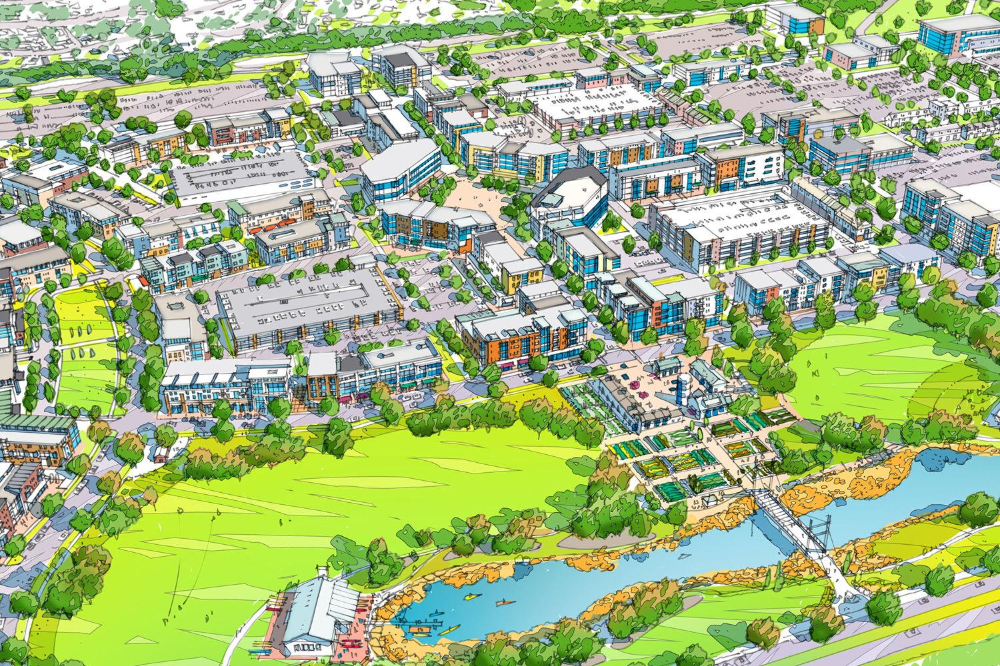 $1.2 billion development planned near Boys Town includes dining district, 2,000 homes, retail center and trail system

West Omaha is in store for a new downtown of sorts.
As planned, the nearly 500 acres of undeveloped land west of historic Boys Town would showcase a food and dining plaza, a retail center and an entertainment hub for live bands and festivals.
The development also is to feature a lake, a pedestrian bridge over Pacific Street and 10 miles of walking and bike trails.
Within the 2.3 million square feet of planned commercial space is an office campus to be anchored by Berkshire Hathaway's Applied Underwriters Inc.
And of about 2,000 homes slated to rise on the site, designs range from apartments to mansions with porches in front and garages out back.
When all is said and done — it's estimated to take as long as 20 years to build out — the development is projected to have an assessed value of least $1.2 billion, lead developer Jay Noddle of Noddle Cos. told The World-Herald.
Neighbors such as the Rev. Tom Bauwens of St. Wenceslaus Catholic Church are thrilled.
"The powerful growth that is going to be here, the shops, the homes, the vitalization of this area of Omaha — this is just going to go through the roof with people's excitement," said Bauwens, whose parish will acquire 15 acres of the farmland for its own expansion.
A Boys Town spokesman said it, too, is happy with the way the land is being developed.
"We are excited that we have a local buyer and developer to steward this property," the spokesman said. "Incorporating the farm into the plans is a nice gesture."
Yet to be named, the development area for now is referred to as West Farm/South Farm, and it encompasses former Boys Town land and the former DeMarco farm near 144th Street and West Dodge Road.
The Boys Town portion stretches six blocks along West Dodge from 144th to 150th Streets and runs south to Pacific Street. Millard North High School will remain on the corner of 144th and Pacific Streets.
The DeMarco land, on the other side of Pacific, runs still farther south to about Shirley Street.
The purchase of the two farm areas is to become final next year, but Noddle said he and a consulting team that includes HDR, Urban Design Associates, HR&A and Lamp Rynearson & Associates have been hammering out details and renderings. He outlined details of a 51-page plan during an interview Tuesday.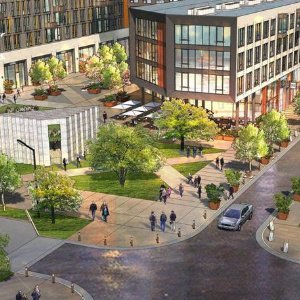 Applied Underwriters celebrates work on Heartwood Preserve development, touts natural features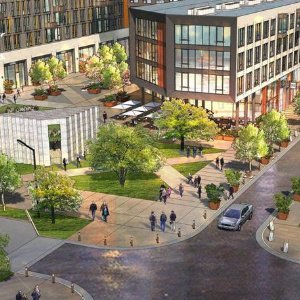 Applied Underwriters celebrates work on Heartwood Preserve development, touts natural features