Heartwood Preserve will be home to 1.65 million square feet of Class A office space on a single-tenant and multi-tenant for lease or build-to-suit basis. Several of Omaha's premier employers are among these state-of-the-art structures in development, with more to come.
Located in the heart of the city, with convenient interstate and expressway access, Heartwood Preserve is an ideal location to plant your career roots at one of the many premier employers making Heartwood Preserve their home.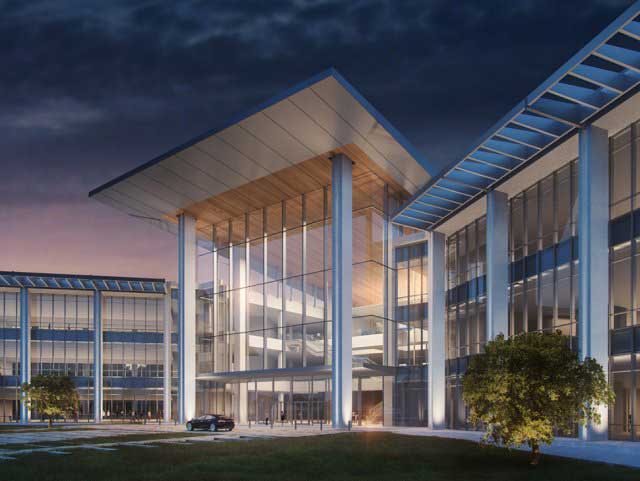 Settled within 50 acres of thoughtfully designed landscape, Applied Underwriters' Campus will be located at One Applied Parkway. The campus is designed with efficiency in mind, featuring underground parking and a solar energy system. The 260,000 square feet of office space will accommodate up to 2,000 employees.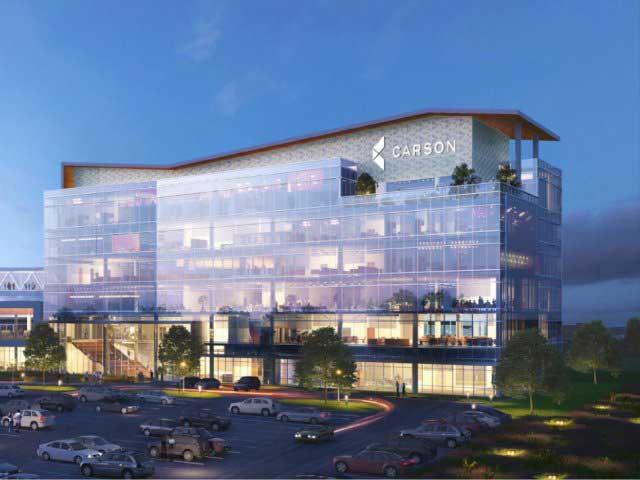 Located just east of Applied Parkway and visible from West Dodge Road, Carson Group headquarters will be accessible via the 150th Street interchange. Featuring best-in-class office space with 200,000 square feet that will accommodate approximately 300 employees.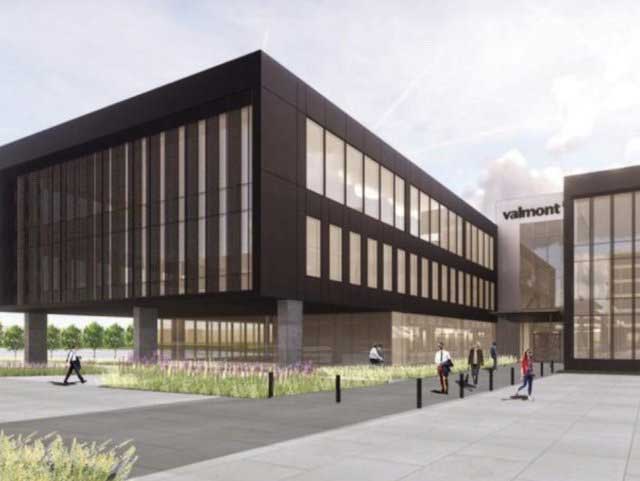 Valmont's headquarters is located near the intersection at 150th Street and West Dodge Road. The H-shaped, three story structure will accommodate up to 500 employees and is projected to open in 2021.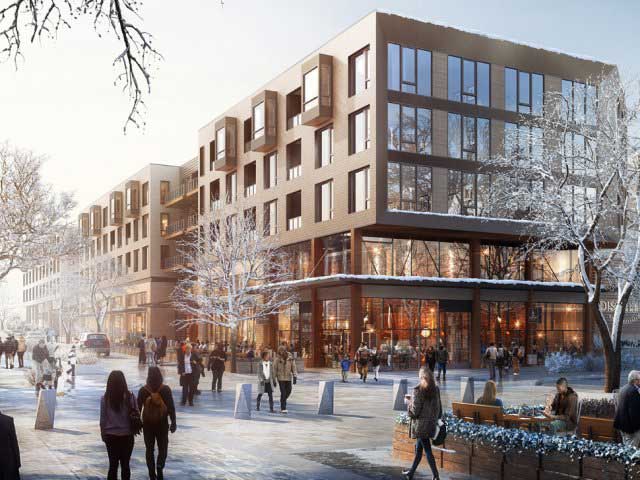 Located in the northeast corner of Heartwood Preserve, the Retail District will be home to a variety of retail concepts, from large format national retailers to restaurants to boutiques, bringing with them many and varied employment opportunities.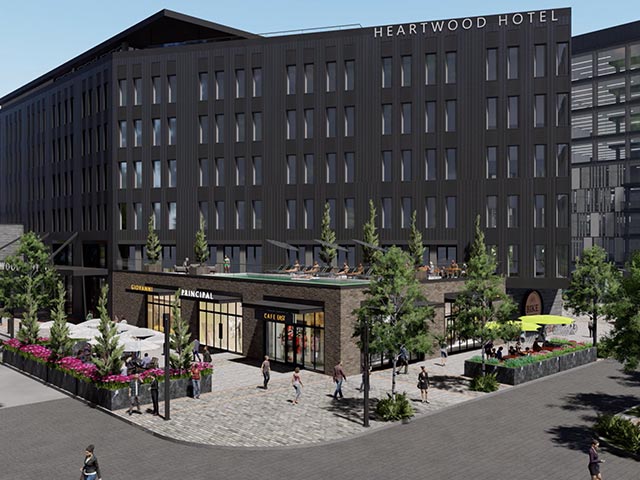 A full service, 180-room boutique hotel offering a multitude of employment opportunities from hospitality to service and everything in between.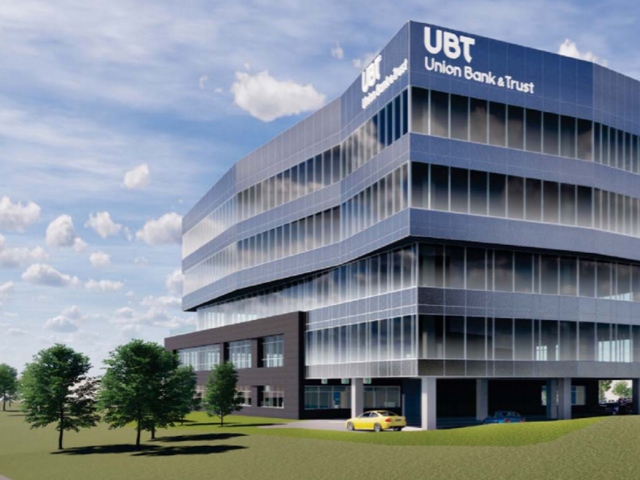 Union Bank & Trust is a Lincoln-based financial corporation that is expanding their services to West Omaha with a five-story office building boasting two exterior terraces. The 137,000 square foot structure will be established on five acres on the corner of 144th and West Dodge Road.
"I'm certain that Heartwood Preserve will become the next good neighbor, offering beautiful public spaces, trails, and new opportunities for employment and business growth."
-Omaha Mayor Jean Stothert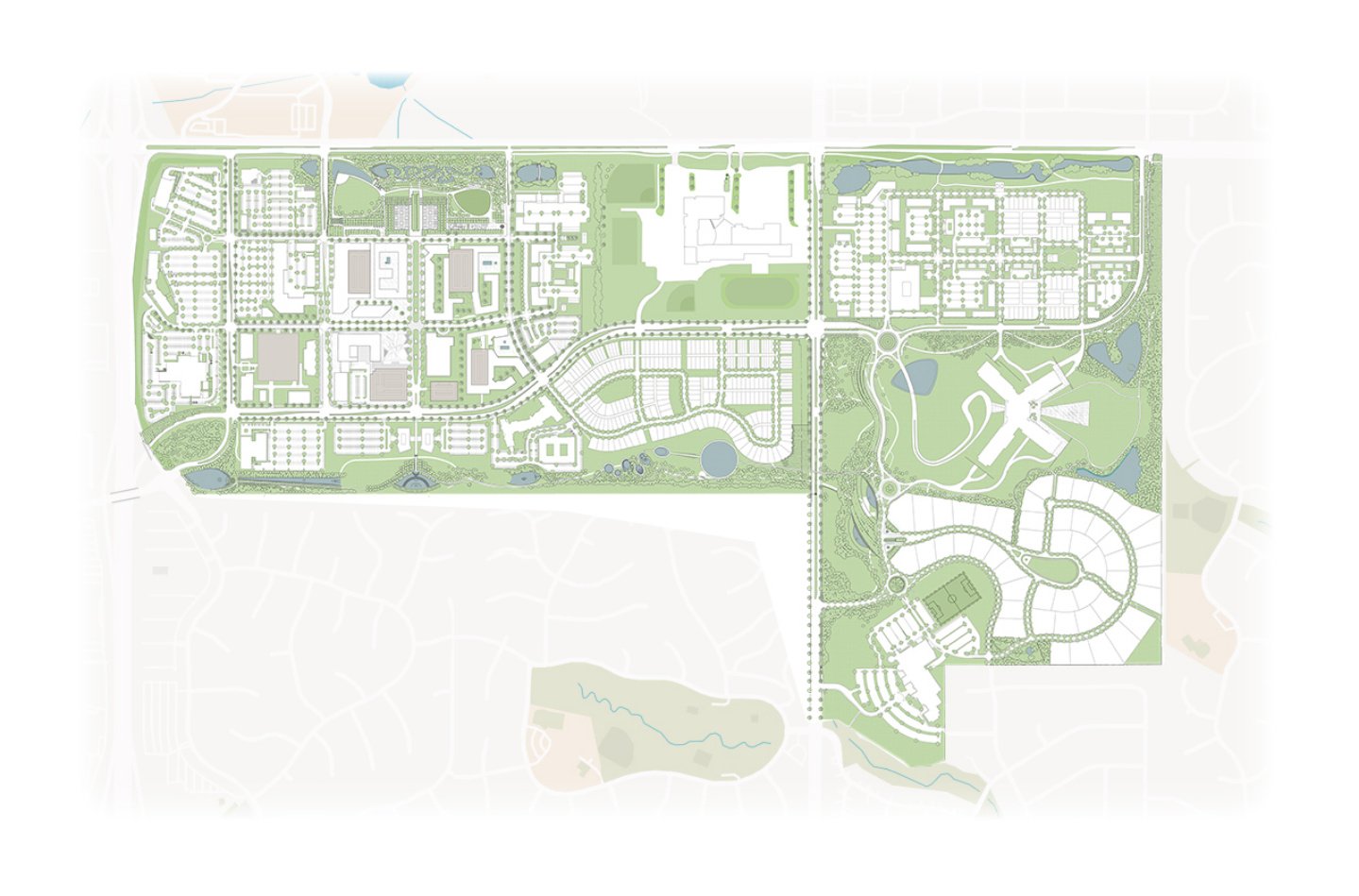 SW Row
Multi-family residential and a high-end hotel ideally located for easy access to daytime and nightlife activity.
Ovation Heartwood Preserve
Active adult lifestyle village for independent living, assisted living, and memory care.
Heartwood Row
Walkable street of shops and restaurants with apartments, condos, and office spaces.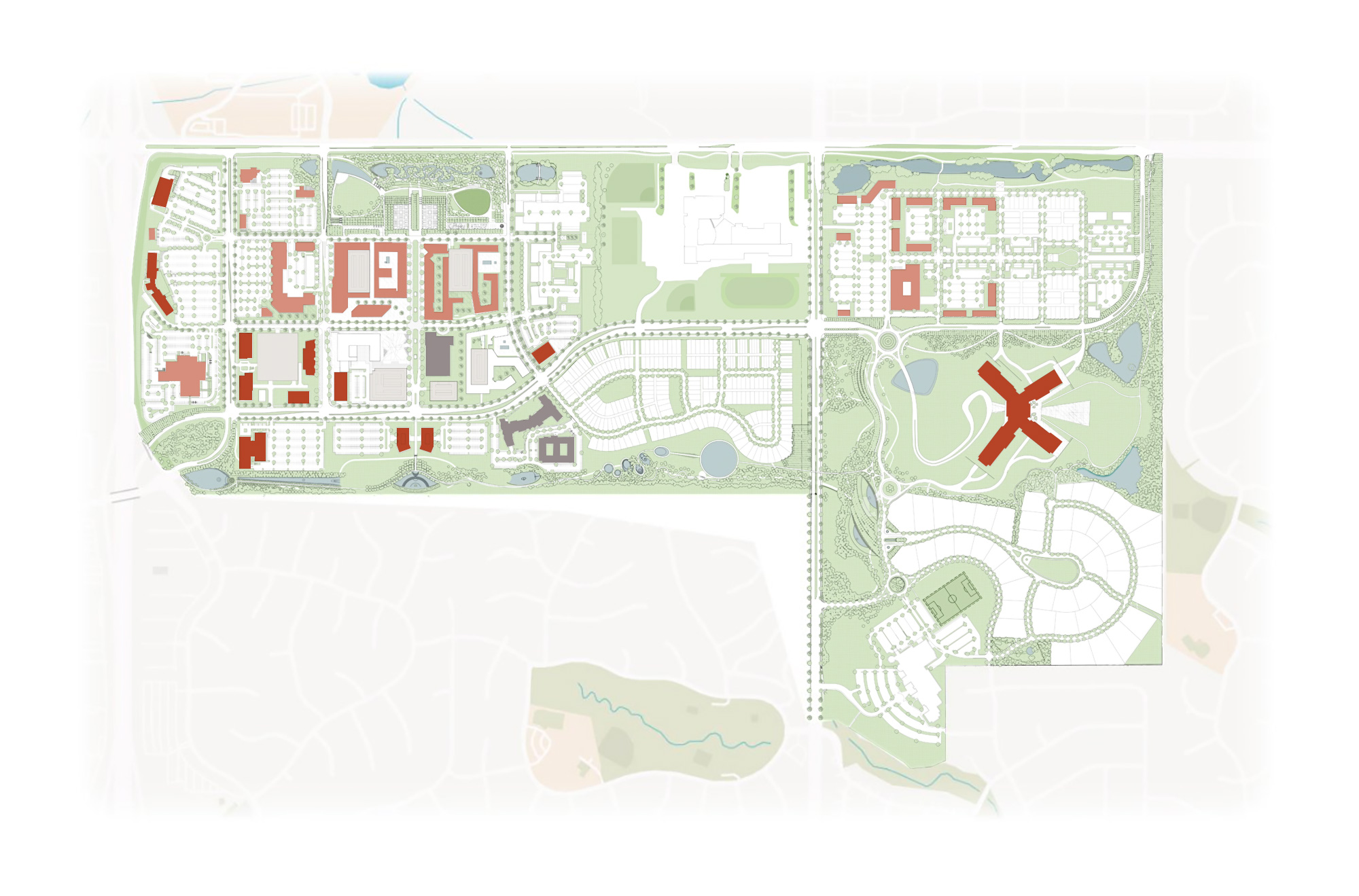 Branch Commercial
Office park featuring a multi-tenant, multistory office building and parking structure.
Union Bank & Trust
Lincoln-based financial services company Union Bank & Trust offering personal and business banking service.
Carson Group
A best-in-class office space with the capacity to accommodate 300 employees.
Onyx Automotive
A luxury automotive dealership offering BMW, MINI, Jaguar, and Land Rover.
Valmont Industries, Inc.
A 3-story, H-shaped structure with the capacity to accommodate 500 employees.
Parkview
Multi-family residential and condos above retail and office spaces.
Market Allée
Retail on the ground floor with offices and residential units above. Adjacent to a unique alleyway with additional retail shops, brewery, and wine bars.
Applied Underwriters
An environmentally conscious campus with the ability to accommodate up to 2,000 employees.
For more information about
commercial opportunities