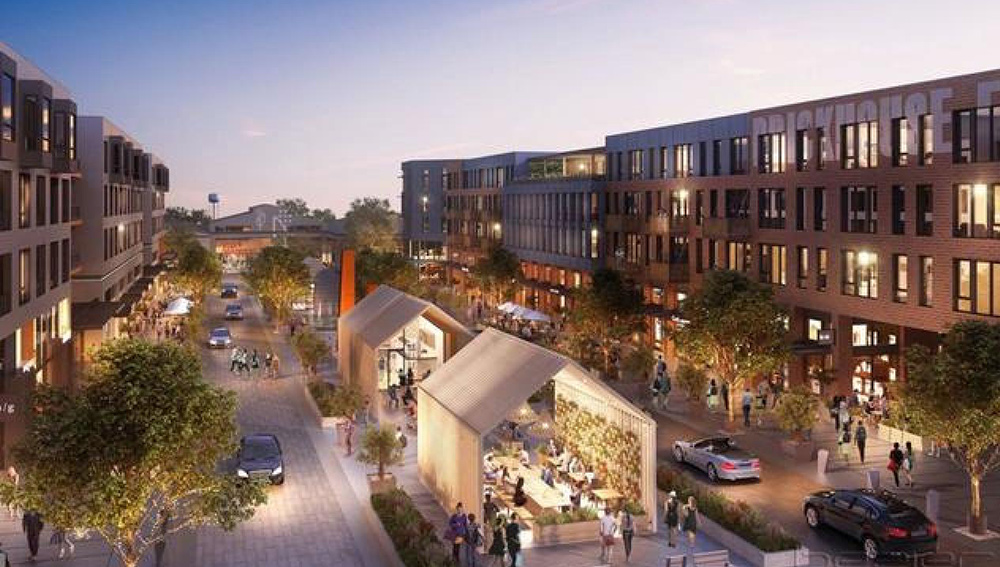 A hub of life': New 500-acre development in West Omaha dedicated.

Work has started on new car dealership, senior living facility, and developer's new 50 acre-campus.
OMAHA, Neb. — As guests toasted with glasses of Champagne, Bart Emanuel said the project at hand is far from finished.
Five hundred acres of land in West Omaha, stretching from Dodge Street past Pacific Street and into Pine Street, will become Heartwood Preserve.
Boys Town owned the land, a dairy farm, for 70 years. Emanuel and developers with Applied Underwriters said in a matter of time, thousands will work, live, shop and play in the multimillion-dollar development.
"I'm very excited to see all the new construction that you see, as you drive around here, is starting to come out of the ground," he said.
Emanuel has lead the development of Heartwood for Applied, the company funding the development. As of Monday's dedication, work has started on a new car dealership operated by H&H, a 300-unit senior living facility, and Applied Underwriter's new 50 acre-campus.
What most impressed Nebraska Lt. Gov. Mike Foley, who came to the dedication, was the sheer size and investment in the project. Foley said it marks a vote of confidence in both Omaha and Nebraska's future.
"It's kind of mind-boggling to get your arms around what's really happening here, but to think this was just farmland owned by Boys Town … it's going to become such a hub of life," Foley said.
Artist renderings portrayed plans for apartments, town houses and estates built near parks, green spaces and what Emanuel says will become a vibrant shopping district.
"You look at Heartwood Row, that's going to be a little Old Market area, if you will, right out here in West Omaha," he said.
Both Foley and Omaha Mayor Jean Stothert said Heartwood Preserve can become a new hub of commerce, education and recreation in West Omaha, as well as a linch pin for the city and state's economy.
"I'm certain that Heartwood Preserve will become the next good neighbor, offering beautiful public spaces, trails, and new opportunities for employment and business growth," Stothert said.
"I think the hundreds of millions of dollars that will be invested in this property is really a vote of confidence for the future of our state," Foley said.
Emanuel said the concept of Heartwood Preserve took 3 1/2 years to put together, adding that it may take 15 years to finish every part of the development. Still, Emanuel said the first business should open by 2020, with families potentially moving to the development by 2021.
As for preserving a piece of the Boys Town farm, Emanuel said developers plan to both repurpose the old barn's roof and make it a permanent fixture in the neighborhood, and move the statue to Heartwood's entrance, to greet everyone who visits the community.