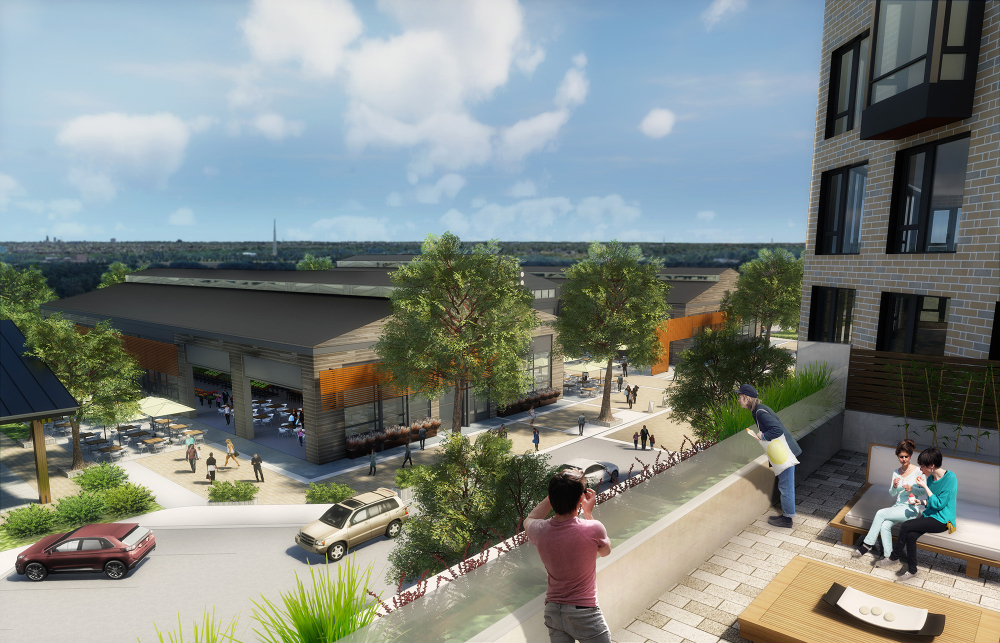 A new live/work neighborhood is about to get under way in Omaha, Neb.

This spring, construction is expected to begin on the first phases of West Farm, a 500-acre, $1.2 billion live/work destination in Omaha, Neb., that, when built out over the next 15 years, will include 1.36 million sf of office space, 500,000 sf of retail, 1,900 apartments and townhouses, 400 single-family homes, and a 300-room hotel.
Retail will account for one-quarter of West Farm, and parks, trails, and recreation areas one-third of its total space. The daytime population of West Farm at its completion is projected to exceed 15,000.
To assemble the land for West Farm, its developer Noddle Companies paid $64 million to the historic Boys Town Village and the DeMarco family. Applied Underwriters intends to build its corporate headquarters on the southern part of this development, and Noddle has been soliciting other Omaha-area businesses to lease office or retail space within the neighborhood. (The Omaha World-Herald reports that the Noddle-Applied team began meeting last year with key national retailers they wanted for this project.)
The city has created a sanitary and improvement district as a means to finance the $68 million needed to install streets, sewers, and other infrastructure for West Farm.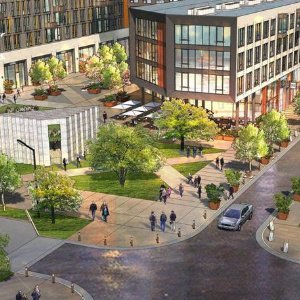 Applied Underwriters celebrates work on Heartwood Preserve development, touts natural features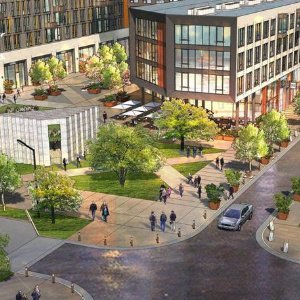 Applied Underwriters celebrates work on Heartwood Preserve development, touts natural features