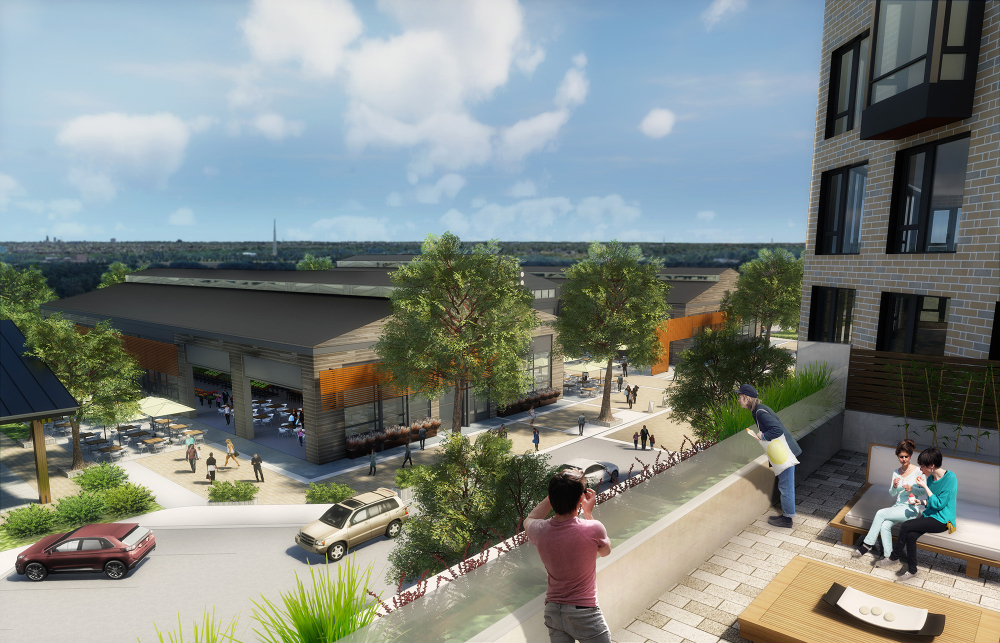 Billion-dollar neighborhood development begins in Omaha

The City of Omaha is getting a completely new neighborhood. Currently going by the name of West Farm, the construction of the 500-acre development has begun. Like no other development in the state, West Farm is being helmed by developer Noddle, with master planning by Omaha-based HDR Architects, and the latest designs by San Francisco-based SB Architects.
Though located at the edge of the city, West Farm is planned to be distinctly pedestrian-oriented. At the heart of the project is an outdoor mall, which is buffered by retail, restaurants, entertainment, as well as smaller plazas and walkways. While the land is being completely transformed, 120 of the site's original trees are being saved to be replanted as the project completion allows. In all, roughly 20 percent of the project will be dedicated to walking and biking paths, parks, water features, and open space.
The project will include 2,100 housing units and over 2 million square feet of office space, retail, and entertainment. The developers anticipate that the project will have upwards of 15,000 residents, workers, and shoppers on the site daily.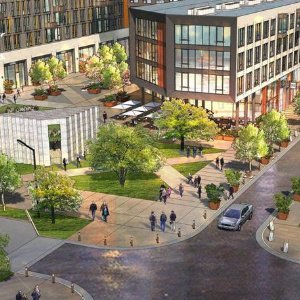 Applied Underwriters celebrates work on Heartwood Preserve development, touts natural features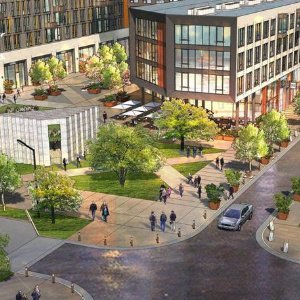 Applied Underwriters celebrates work on Heartwood Preserve development, touts natural features