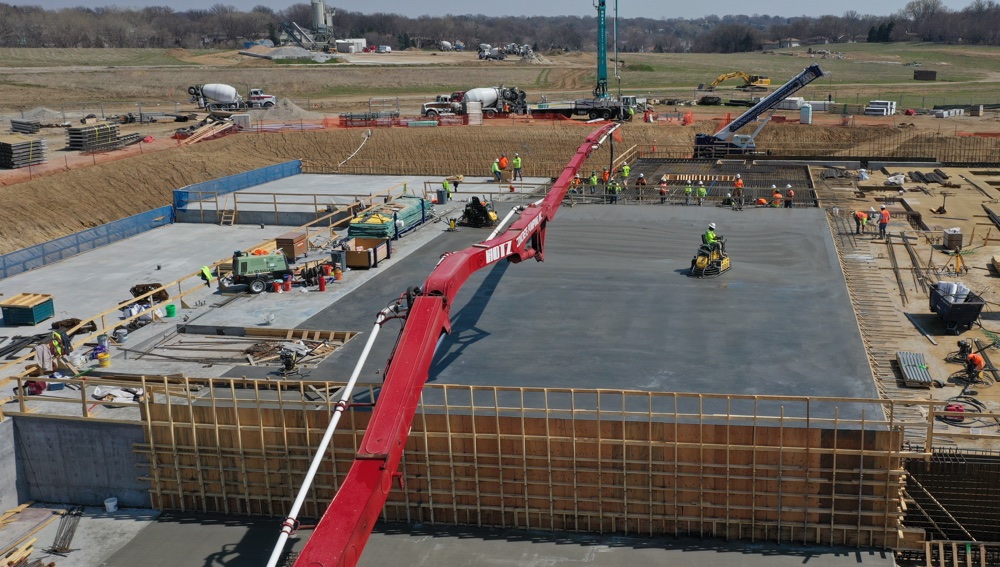 'Business as usual': Coronavirus hasn't hurt Omaha-area construction projects

It's full speed ahead right now at many Omaha-area construction and redevelopment sites. Some might even be accelerated.
That's the word from multiple developers and construction leaders who said the novel coronavirus so far hasn't deterred their local building projects — at least not those already underway.
Unlike in some other local industries where people are in closer contact, Gov. Pete Ricketts this past week encouraged construction ventures to move forward. That's different from the city of Boston, where the mayor there ordered a two-week halt to all but emergency construction projects in response to the outbreak. Pennsylvania's governor also has ordered a shutdown of all businesses not considered life-sustaining.
Jean Petsch, director of the Nebraska building chapter for the Associated General Contractors of America, said late last week that she hadn't heard of any local job shutdowns, although her national office reported Friday that one out of four contractors nationwide who responded to an online survey March 17-19 said at least one of their projects had been delayed or halted at the request of an owner, government agency or official.
Petsch said the national AGC has been working to ensure the construction industry remains a strong job provider and economic contributor as other sectors have slowed.
At the Heartwood Preserve campus, southwest of 144th Street and West Dodge Road, steel is rising and progress continues unimpeded on the new Carson Group corporate headquarters, said chief executive Ron Carson.
Said Carson: "While the volatile market and COVID-19 pandemic are impacting our lives and our businesses in a very real way, we remain confident in our long-term success as a firm and the commitment to the Omaha community."