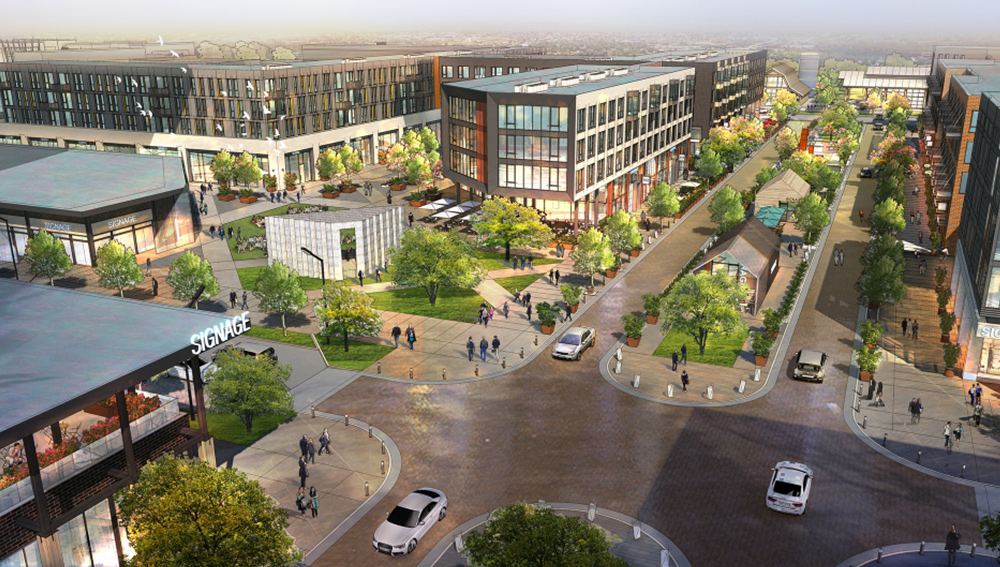 Cornhusker State Has a Knack for Mixed-Use Projects

The term "mixed-use" appears to be all the rage, possibly a victim of its own success. A similar phenomenon occurred in the retail world with the introduction of the term "lifestyle center." As a concept grows in popularity there is the natural inclination to capitalize on the movement, which can ultimately lead to watering down the concept.
However, despite a trend toward reducing the term "mixed-use" to its lowest common denominator, namely having two different product types, Nebraska's mixed-use developers have remained dedicated to a meaningful and synergistic combination of several product types: office, residential, retail and food and entertainment. Nebraskan's zeal for creating sizable mixed-use projects has provided its residents a variety of developments possessing a genuine and meaningful sense of place and community.
Although there's more mixed-use projects in the making for the Husker State, for the purpose of this article we've chosen five projects that best represent the state's mixed-use development. These developments not only create a desirable feel, but positively impact the larger community. Frankly, it's one thing to have a successful mixed-use development where live, work and play isn't just a marketing tag line. But, it's a whole different matter when a project's success spills over into positively impacting the surrounding fringe area as well as the larger community.
Noddle is involved with the state's largest mixed-use project, Heartwood Preserve. The 480-acre planned development calls for 1.4 million square feet of office space, 500,000 square feet of retail, restaurants and entertainment, 400+ single-family units, 1,600+ multifamily units and 100 acres of parks and public space. Anchoring the project is Applied Underwriters' 50-acre office campus with an initial phase of 250,000 square feet to be delivered in 2021.
Additionally, Avamere's Ovation senior living campus, Carson Financial Services and H&H Premier Automobiles (Range Rover, Jaguar, BMW and Mini Cooper) will be joining the project in the near future. Despite being six times larger than Aksarben Village, much of the genesis of Heartwood Preserve comes directly from its smaller predecessor. And, given the success of Aksarben Village, Heartwood Preserve is in excellent company.