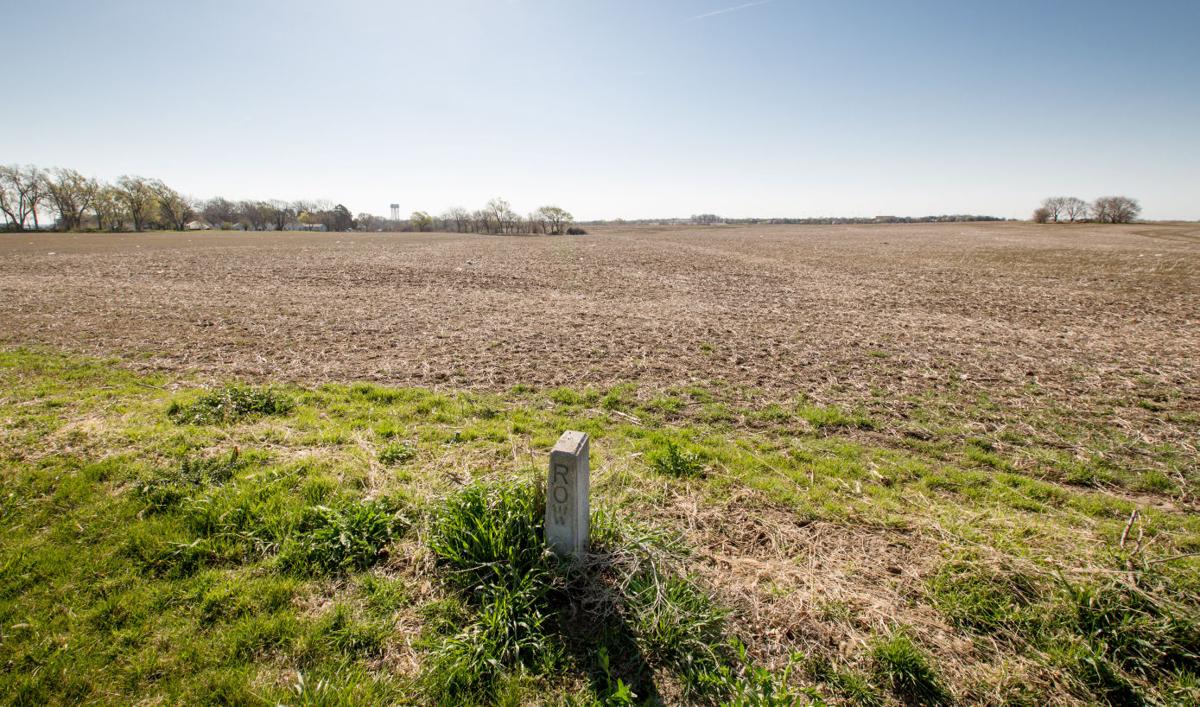 Coveted farm and Boys Town property, long surrounded by development, are site of Omaha's next big mixed-use project

It's enough to get any developer's adrenaline pumping: hundreds of acres ripe for new offices, shops and housing that border Omaha's busy West Dodge Road corridor.
Now that tract of undeveloped land — owned partly by Boys Town and totaling nearly 500 acres — is being sold, with new life to come as a mixed-use campus anchored by a company with local workers and ties.
For perspective, the land being sold is about seven times the size of the 70-acre Aksarben Village, near 67th and Center Streets.
Noddle Cos. has been tapped by the unidentified firm to be the lead developer of the land, Chief Executive Jay Noddle told The World-Herald. He said the buyer wants to remain unidentified for now but plans to move hundreds of employees into office space to be built there. Its workforce now is scattered among several local buildings.
Considered a rare catch because of its central location, sheer size and West Dodge frontage, the project area comes in two pieces: roughly 260 acres known as the Boys Town West Farm, and the 225-acre DeMarco farmland.
The Boys Town portion stretches six blocks along West Dodge from 144th to 150th Streets, and runs south to Pacific Street. Millard North High School sits on the corner of 144th and Pacific Streets, and would remain.
The DeMarco land, on the other side of Pacific, runs still farther south to about Shirley Street.
"It's a sort of hole in the doughnut," Noddle said of the land, which is surrounded by commercial and residential development.
Many eyes will be on the project, said World Group Commercial Real Estate's T.J. Twit.
"West Dodge is the center of the universe for a lot of tenants," he said, "and 144th and Dodge today feels like infill development, to some degree."
R.J. Neary of Investors Realty said he expects a gradual and successful build-out similar to office parks to the north of Dodge — the First National Bank and Bank of the West business park developments.
"Everything on Dodge Street seems to work," Neary said. "Your infrastructure is excellent on all sides."
Noddle said the deal came together after the buyer's agents already had launched efforts to buy the DeMarco property a few years back. Then Boys Town officials began their active marketing of the neighboring West Farm.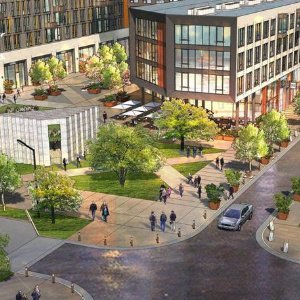 Applied Underwriters celebrates work on Heartwood Preserve development, touts natural features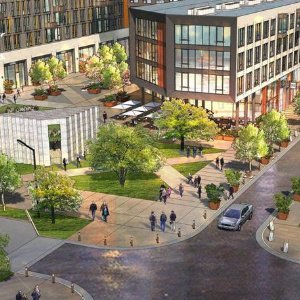 Applied Underwriters celebrates work on Heartwood Preserve development, touts natural features