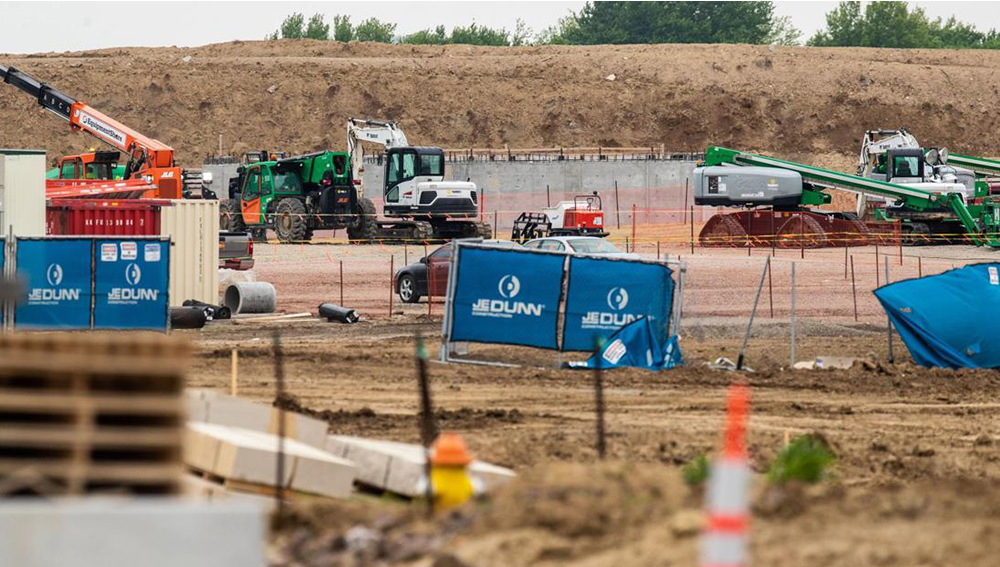 Custom-built houses worth $800,000 or more apiece headed for Heartwood Preserve

A 45-acre tract of land northwest of 151st and Pine Streets is getting ready to sprout 50 homes worth $800,000 or more apiece.
They'll be the first bunch of single-family residences at the sprawling 500-acre Heartwood Preserve site in west Omaha.
The Heartwood Estates subdivision is being developed by California-based Applied Underwriters, which also is the driver and primary owner of the broader Heartwood Preserve mixed-use project.
Applied's Bart Emanuel said the plan early on was to have a luxury neighborhood abutting the new office complex that Applied is building at the grounds.
"Our campus is sitting on 50 acres of land with 1,057 parking stalls underground off to the east," said Emanuel, director of development and construction. "Along with all the landscaping of natural grasses, trails, water features and trees, this will make for some amazing views at sunrise."
Applied, a workers' compensation insurer, currently is working with city planners on zoning and other details.
Emanuel said ground preparation will go on this summer, to be followed by infrastructure and road work.
"We anticipate a wide range of architectural style and design."
Emanuel said construction of the Applied operations center campus paused for about two months but is now back in action.
Elsewhere at Heartwood Preserve, building continues for the headquarters of Carson Group and for Valmont Industries, and on the Ovation senior living apartments and complex.