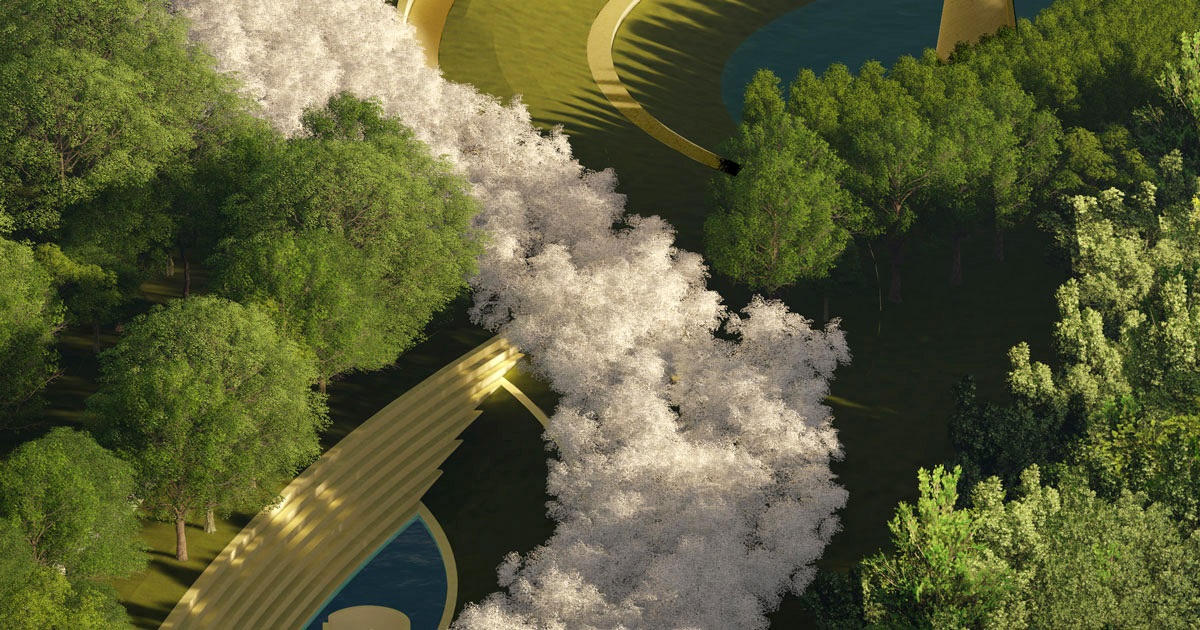 Heartwood Preserve to showcase a park and creative water basins

The main 16-acre park at the Heartwood Preserve redevelopment is poised to open in June, welcoming frisbee players, picnickers and more to the west Omaha site.
Heartwood spokesman Bart Emanuel said that while the park and amphitheater will open for social activities, certain aspects remain underway. Future phases include an ice rink, a band shell and reconstruction of the old Boys Town barn.
By June 1, he said, a giant tent will be installed in the park area to host community events until a more permanent structure is constructed.
Emanuel calls the park a key attraction of the overall 500-acre Heartwood Preserve owned by Applied Underwriters, a national workers' compensation insurer. Rising on what used to be farmland near 144th Street and West Dodge Road are businesses, corporate headquarters and residences. A retail-focused town center also is planned. Other spaces have yet to be claimed.
Heartwood Preserve will contain roughly 80 acres of open space, trees, trails and 13 water basins. The basins not only will mitigate flood risk, but feature creative "land art."
"Our fellow Omaha residents and friends from the larger region, starting June 1, will have a beautiful, fresh, well-conceived recreational and personal renewal space that has few peers in the U.S.," Emanuel said.
Applied chairman Steve Menzies conceived the Heartwood redevelopment project that also is to include the company's new operations campus on a 50-acre stretch southwest of 144th and Pacific Streets.
Construction of that operations campus remains largely suspended as Applied officials continue to evaluate the impact of COVID-19 on the building design, Emanuel said last week.
It's been six months since Applied first suspended construction at the site to "protect" workers and suppliers and to reassess the layout. At the time, Emanuel said the pause was expected to last three to six months.
Emanuel said he has "no doubt" the future operations hub will be built. He said some "behind-the-scenes" and off-site construction assembly work is taking place currently.
Heartwood Park and the related Heartwood Greenway — a collection of rainwater detention basins that incorporate art — are being created by California-based Meyer Studio Land Architects (MSLA).
Along the winding Greenway water basin path will be various opportunities to, for example, play sand volleyball or socialize around a fire pit, Emanuel said.
David Meyer, founder of MSLA, said the water basin system was designed not only for beauty, but to store up to 169 acres of storm water runoff. The system will help prevent erosion, recharge aquifers and protect adjacent properties from flooding.
"This presents to the visitor a sculpture park of land art that celebrates the process of capturing rainfall," Meyer said.