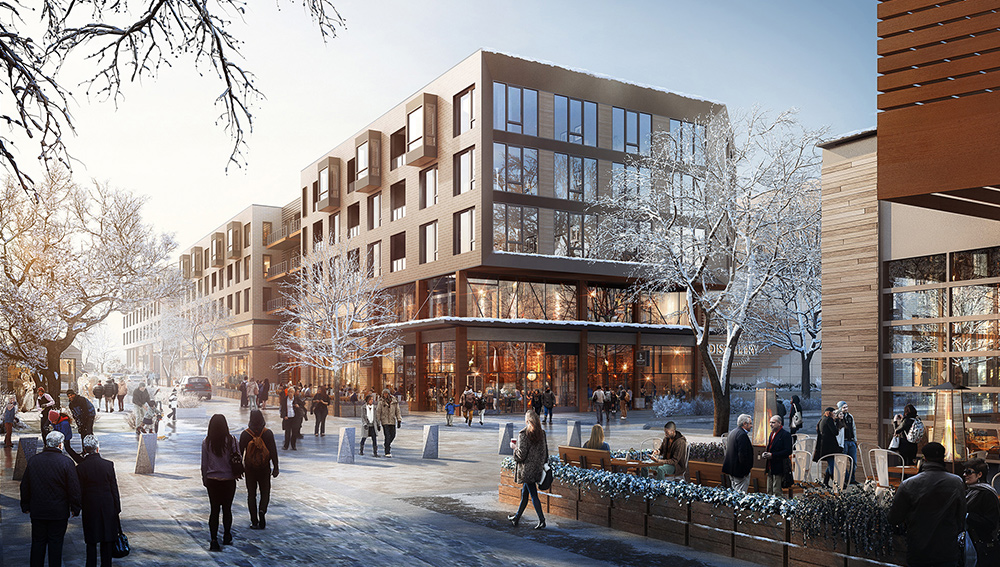 Old Boys Town gets a new name

A 500-acre tract touted as a future mecca of office, housing and entertainment for west Omaha has a new name — and is gearing up to play a big role for a Berkshire Hathaway affiliate.
Known previously as West Farm, the area southwest of 144th Street and West Dodge Road now is to be called the Heartwood Preserve.
The redevelopment site owner, Berkshire Hathaway's Applied Underwriters Inc., told The World-Herald about the name change and other progress, including more detail about its own 55-acre office campus that will anchor the site and is to start rising next year.
Spokesman Steve Acunto said that the Applied national operations center will be built to accommodate up to 2,000 workers and will span about 450,000 square feet. Currently, he said, the workers' compensation insurer employs about 800 people in Omaha. They're scattered in a few different buildings and will be unified in their new digs.
Applied leaders offered no timetable for a workforce expansion, but Acunto said that market forces signal growth in the industry and the company wants to be prepared.
Asked if Applied, currently headquartered in the San Francisco area, is considering a relocation of its corporate base to Omaha, Acunto said: "It's an obvious possibility."
Steve Menzies, co-founder and chief executive of Applied, was unavailable to elaborate. But he plans to visit the Omaha project site on Tuesday to meet with city and state leaders and to discuss the project's progress.
Among the planned features: a 6,500-seat amphitheater; a 300-room hotel and catering facility; 500,000 square feet of retail space; 1.65 million square feet of office space; and about 2,000 housing units of various sizes and styles.
Already underway is an $84 million senior living project by the Oregon-based Avamere Family of Companies. The group had a groundbreaking last month for a pair of upscale residential structures with independent senior living, assisted living and memory care units covering 325,000 square feet.