Omaha plans $1bn ideal suburb for walkers and insurers

Based around an outdoor mall and chequered with plazas and walkways, "WestFarm" will reserve 20% of its 500 acres for walking and biking paths, parks and water features.
When fully built out over the next 15 years, the project will include 2,100 housing units and over 2 million sq ft of commercial space.
WestFarm is masterminded by developer Noddle, with master planning by Omaha-based HDR Architects and buildings designed by SB Architects, a San Francisco-based practice with a strong record in residential schemes.
The developers say the project will have upwards of 15,000 residents, workers, and shoppers on the site daily.
Site preparation work has been underway since May, but the main building work is just beginning.  Work will begin next year on the anchor tenant for the development, the 55-acre Applied Underwriters campus.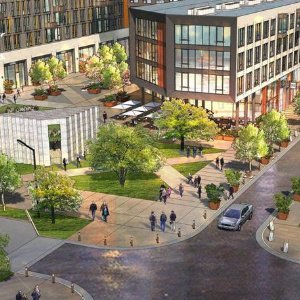 Applied Underwriters celebrates work on Heartwood Preserve development, touts natural features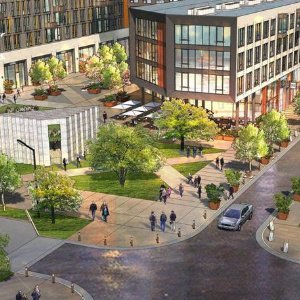 Applied Underwriters celebrates work on Heartwood Preserve development, touts natural features