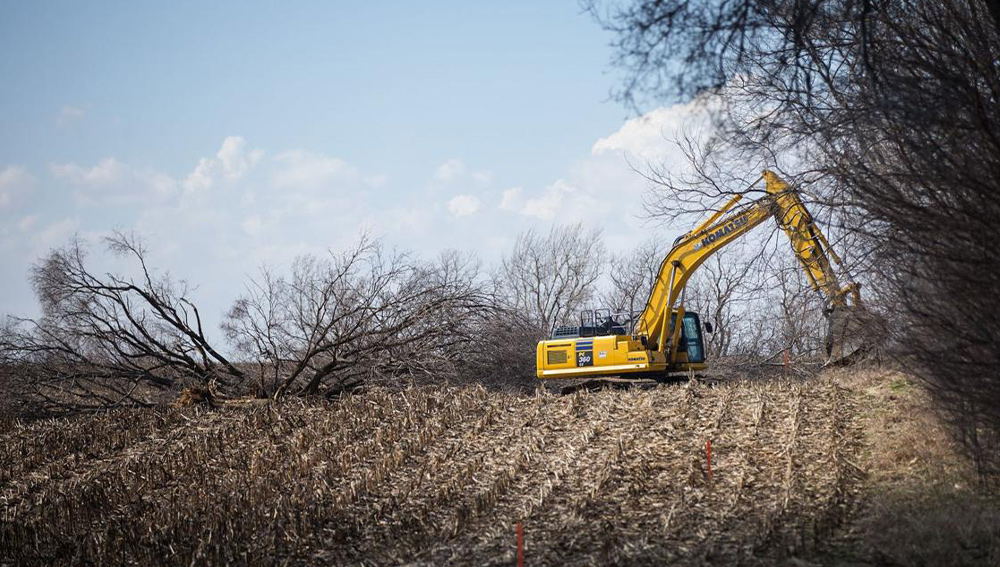 Passers-by saw a pile of trees bound for the chipper. A college student saw an opportunity

There were oaks, maples and elms, all bound for the wood chipper.
In March 2017, Daniel Zavadil, then a sophomore at the University of Nebraska at Omaha, drove by the West Farm development near 144th Street and West Dodge Road and noticed a heaping pile of trees. To him, it looked like opportunity.
More than a year later, the 20-year-old Zavadil, entering his junior year at the University of Nebraska at Kearney, has about 3,000 board feet of wood curing in a barn in rural Nebraska. And he's not completely sure what he's going to do with it.
"I've always had a love for planting trees at the family farm, woodworking, arts and conservation," Zavadil said. "It would hurt to watch these 100-year-old oaks go to waste."
The trees were on farmland that was previously owned by Boys Town. Noddle Cos. is developing the site into the West Farm entertainment, residential and retail district.
The larger trees had been planted in the 1940s and '50s, said Kara Neuverth, Boys Town spokeswoman. Some, she said, were planted in the 1960s.
Zavadil said he and his father contacted a construction manager at Noddle Cos., who told him the trees were bound to become mulch. If Zavadil could find a way to haul them off the property, they were his.
Zavadil marked the logs he wanted with spray paint. Most were pin oaks, others were silver maples or American elms. Construction workers set the marked logs aside in a separate pile before Zavadil hired a Gretna pallet company, Trade Well Pallet Inc., to haul them away to be milled.
The logs yielded about 3,000 board feet of wood, Zavadil said, which needed to be dried and cured for 1½ to 2 years. The wood is now drying in a barn near Bruno, Nebraska. It should be ready by May of next year, Zavadil said.
So, what's he going to do with it?
Sell some of it, he said. Zavadil is majoring in finance, after all, and he wants to make a return on the money he spent transporting, milling and storing the wood. He said he might see if Noddle has any use for it in the West Farm development, or if Boys Town would want it.
The important thing, he said, is that it's here to use.