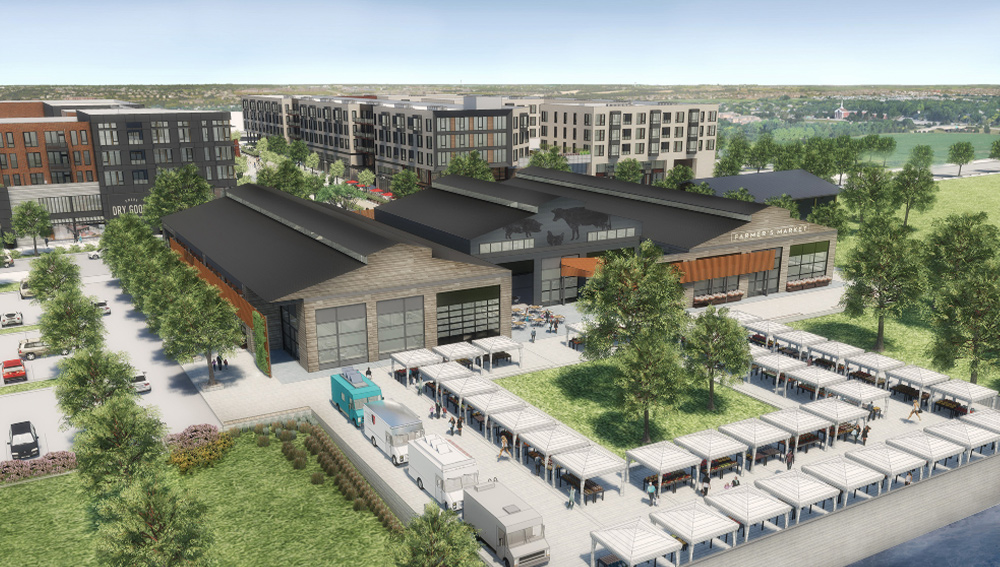 Staring at a bright future in Omaha

Chris Johnson knows Omaha. He grew up in Nebraska's largest city. Today, he works here as vice president and managing principal of Leo A Daly, a planning, architecture, engineering, interior design and program management firm headquartered in the heart of Omaha.
So when he says that commercial real estate activity is seeing a steady uptick in Omaha? He knows what he's talking about.
He also knows why companies want to locate in downtown Omaha and its surrounding communities.
"There is a multitude of things that are behind all the activity we are seeing today," Johnson said. "Having grown up in Omaha, I know it is a great place to live and raise a family. There is an authentic nature to the people here, and we have a very strong educational system. At the same time, we have a very diverse economy. That certainly has helped in our sustained growth."
Increasingly, Omaha is attracting tech firms, too, from larger companies like credit-card and payments processing provider First Data to smaller start-ups.
"We are fortunate to have a very diverse and very strong economy," Johnson said.
Then there's the fact that Omaha is growing. As Johnson says, the population in the greater Omaha area, including Council Bluffs, Iowa, is nearing 1 million. That puts Omaha on another level for companies and retailers considering new locations.
"For some employers and for some retailers and hospitality groups, to hit that million mark makes a big difference," Johnson said. "All of a sudden, you are recognized in a different league of cities."
Much of the activity in Omaha today is focused on the city's downtown core. Companies are opening headquarters or offices in the center of the city. And developers are building new apartment developments here, too, to attract the people who want to live in downtown Omaha.
The good news is that Omaha's commercial boom doesn't seem to be slowing, with plenty of new developments either in the planning stages or under construction now.
There's the Capitol District in downtown Omaha, for instance, an entertainment district that is also home to a 218-unit apartment building and the Omaha Marriott Downtown at the Capitol District hotel. The Lerner Company is leasing the 90,000 square feet of retail space at the district.
The West Farm Development is an important one, too. This development is rising now on a huge parcel of land located southwest of 144th Street and West Dodge Road. It includes 2,100 residential homes and nearly 2.3 million square feet of planned office, retail and entertainment space.
The development won't wrap up anytime soon. Developer Noddle Companies predicts that the sprawling development will take at least 15 years to finish. That's not a surprise: West Farm, after all, will cover 500 acres by the time it is done.