Work begins on $1.2 billion development near Boys Town

Work began Monday on the initial stages of a $1.2 billion development that will eventually feature 2.3 million square feet of commercial space; 2,000 residences; and a food, dining and retail area.
On property that includes land formerly occupied by a Boys Town farm near 144th Street and West Dodge Road, workers cleared trees Monday that won't remain on the site. Developer Jay Noddle said the removed trees will be offset by an "aggressive" plan to landscape the area with native prairies, trees, shrubs and other features.
The trees that won't remain must be cut down by April 1 to comply with a federal regulation that protects migratory birds. Infrastructure development on the site, for the moment called West Farm/South Farm, will begin this spring, Noddle said.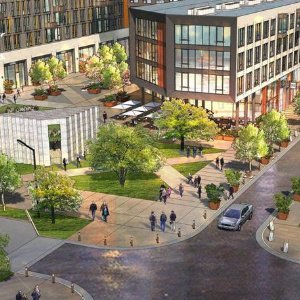 Applied Underwriters celebrates work on Heartwood Preserve development, touts natural features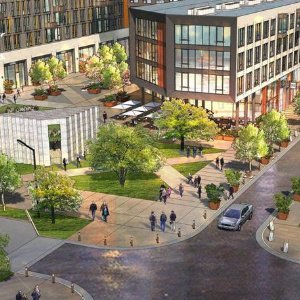 Applied Underwriters celebrates work on Heartwood Preserve development, touts natural features